A few weeks back, on a random afternoon~
we got ourselves checked in at MBS and had an impromptu staycation!
Look at the amazing view of Gardens By The Bay from our room!
I love how random we can be...
This second lens adventure came about because my cousin wanted to try out a photo shoot on a big bed with white sheets and pillows, and I wanted to try out the floral headpiece shoot :)
When the opportunity came, we took it and here are the shots!
And for fun, I added a splash of colour to my face and we went out to the balcony~
We wanted to take with the view at the back... but that failed. Haha!
I feel a little Jane here with the vines:
In case of emergency/ boredom, use vines to swing from one place to another.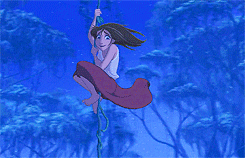 This time round, for this photo shoot... my outfit borders the creative side of things..
Lace bustier: vintage, from my mum
White "skirt": Sarong from Amaya Lingerie
Floral Headpiece: DIY with materials from Daiso
Blue Jersey Dress: Factorie (Australia)
I basically fold and tucked in the sarong under the bustier for the first look and for the second, I wore the bustier on top of the jersey dress and tucked the sleeves of the dress under it.
That's the beauty of style and fashion,
it's all about mixing and matching & thinking outside of the box of the nature of a piece.
As for the floral headpiece, we headed to Daiso to get ourselves a few fake flowers. Then we threaded it with wire and elastic and secured it with those green tapes you used for flower arrangement.
And tadaa~ Floral Headpiece.
~~~
No human face is exactly the same in its lines on each side, no leaf perfect in its lobes, no branch in its symmetry. All admit irregularity as they imply change; and to banish imperfection is to destroy expression, to check exertion, to paralyze vitality. All things are literally better, lovelier, and more beloved for the imperfections which have been divinely appointed, that the law of human life may be Effort, and the law of human judgment, Mercy.
― John Ruskin
Bye Now.