Woohoo~ Here comes June, the month of school holidays!
I used to love June, because the holidays give me, not only the opportunity for a break, but also the opportunity to earn some extra cash!
Extra cash is always good.
Stroff.com (
part time jobs singapore
) offers a range of part time jobs for students that you can check out and apply for!
Now, the key thing besides applying for the job is the process of being interviewed.
So to help you out, I've created a list of tips to help you fly through this (possibly) new and daunting experience:
Hum A Familiar Tune
Feeling nervous? Is your brain going on overdrive with all the thoughts of what could go wrong for the interview?
Stop and hum a familiar tune.
By humming a song, it distracts your mind from all the unnecessary thoughts and it has a calming effect on your mind. The best way to enter to that room for your interview is with a calm, collected mind. So start humming away~
Ace Your Handshake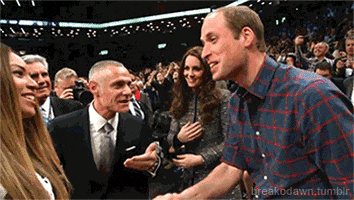 The intention of the double-handed handshake is to try to show trust, sincerity or depth of feeling for the receiver. And studies have shown that people who receive a double-handed handshake feels that the person is friendlier, more open and trustworthy as supposed to the normal one-handed handshake.
So do what Beyonce does in this gif, grab your interviewer hand with your right and cup their hand with your left. Grab firmly but not strongly and shake it with determination while giving a warm smile and a brief salutation/ introduction.
Prepare A List of Questions That Might Be Asked
The best way to ace your interview is to be prepared, so sit down and google the sort of questions that might be asked by your interviewer.
Here's a few that I've chanced upon with my own interview experience:
Tell me about yourself
In your own words, describe my company and what is this job all about
Why do you want to work for us
What's your strengths
What's your weakness
What is your expected salary
Where do you see yourself in the next 5 years
I'm not going to give you any example of how to answer such question, because ultimately, your answer should be YOUR answer. These interviewers have sat down with more than enough candidates to know a model answer from a sincere truth.

So use this opportunity to sit down and reflect upon yourself and what you want, and also do up your research on the company, the job and your growth potential in the company.
And, form a few of your own questions to ask your interviewer too!
Generally, I place an emphasis on Company Culture and Career Growth... so I tend to ask questions regarding these areas.

Dress For The Part
First impressions are important, and how you dress plays a part for the part.
If you don't know how to dress, look it up online.
We live in a world where Google exist, so you don't have an excuse.
And there you have it~
Here's my tips for acing your Job Interview!
If you are looking to start laying the foundation for your career path, Stroff.com (
internship singapore
) also offers a list of internship opportunities that you can be part of during this holiday! So do head over to check it out!
This post has been brought to you by Stroff.com, the website to head to for job opportunities and guidance!