"The Great Gatsby" , an adaptation of F. Scott Fitzgerald's Long Island-set novel, is about the would-be writer Nick Carraway (Tobey Maguire) retelling his story as he leaves the Midwest and comes to New York City in the spring of 1922, an era of loosening morals, glittering jazz, bootleg kings, and sky-rocketing stocks.
Chasing his own American Dream, Nick lands next door to a mysterious, party-giving millionaire, Jay Gatsby (Leonardo DiCaprio), and across the bay from his cousin, Daisy (Carey Mulligan), and her philandering, blue-blooded husband, Tom Buchanan(Joel Edgerton). It is thus that Nick is drawn into the captivating world of the super rich, their illusions, loves and deceits.
As Nick bears witness, within and without of the world he inhabits, he pens a tale of impossible love, incorruptible dreams and high-octane tragedy, and holds a mirror to our own modern times and struggles.
Once again, another movie with awesome casts!
Leonardo DiCaprio may be the important focal character of the movie but I found it hard to take my eyes off the ladies in this movie! All pretty and glam up in their sparkly 1920s fashion, makeup and hairdo, oh~ if I could go back time and be part of this era~!
Out of all the female characters, Carey Mulligan stole my attention. She should keep this hairdo!
Besides the fabulous cast, the main factor that propelled me to watch this show was the hype from the
soundtracks
(Click on it to hear my favourite track from the movie)... and people, the reputation does live up to the hype.
To back the music up, the set and overall visuals are mind-blowing~ too! If parties held in Gatsby's estate really do exist, the people holding such affairs, please invite me and let me check it off my bucket list.
I promise to attend your funeral when the time comes... morbid, I know...
But you will get it once you watch the movie.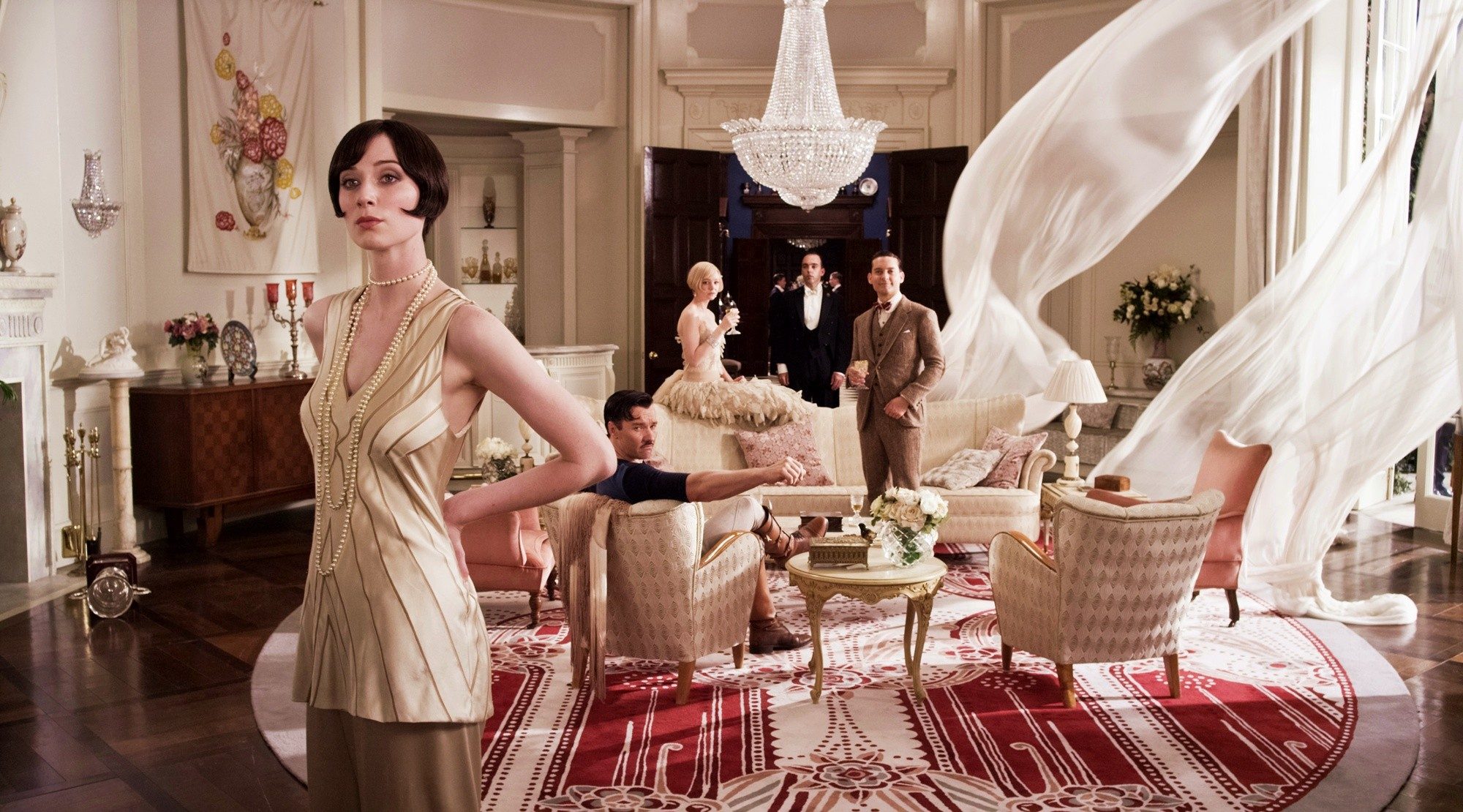 In a nutshell, The Great Gatsby is about love and love in all its different forms...
A movie to watch just for the glitz, glamour and love in this movie.