In RED 2, CIA agent Frank Moses reunites his unlikely team of elite operatives for a global quest to track down a missing portable nuclear device. To succeed, they'll need to survive an army of relentless assassins, ruthless terrorists and power-crazed government officials, all eager to get their hands on the next-generation weapon. The mission takes Frank and his motley crew to Paris, London and Moscow. Outgunned and outmanned, they have only their cunning wits, their old-school skills, and each other to rely on as they try to save the world—and stay alive in the process.
Packed with lots of arm weapons scene, killer moves and shiny cars, I'm sure that if you are a junkie for an action packed movie, RED 2 is really something to watch and enjoy! Plot wise, it was full of twists and while it was easy to understand the different types of relationship each character has with each other, I still think this movie will make a whole lot more sense if you have watched RED (1) before.
Overall, I am very pleased with the plot and LOVED every joke made in it by none other than Marvin, acted by John Malkovich! Eccentric and paranoid as he is, I loved his character since the first movie, although this time round, he showed a lot more maturity in this thoughts & his knowledge of romance~
Marvin in RED, one of my favourite scene of him.
Marvin in RED 2, one of the most epic scene!
Watch the movie to understand :)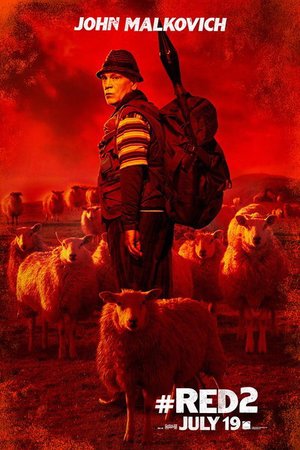 Catch RED 2 in cinemas from

1 August 2013!!!
Thank you,
OMY.SG
for this opportunity!