As an International Pageant Queen, one of the most common question I get is what do I do to maintain my figure and how do I find the motivation to exercise.
Well, my secret is really simple and it is...
To find a workout routine or a sport that you like and enjoy doing and the rest will follow!
The important thing about keeping healthy physically is to be active, and playing a sport is a great way of combining exercise with fun!
SO WHAT IS MY FAVOURITE SPORT?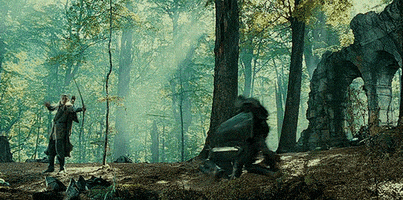 It's ARCHERY!!!
Inspired by Legolas from Lord Of The Rings, I always wanted to try out archery... and I shot my first arrow during my travel in Cambodia!
There is an indescribable sense of satisfaction when the arrow hits the bull's eye and ever since then, I have been hooked to archery!
Back home, I head to HomeTeamNS at Bukit Batok where there is a fully air-condition indoor Archery Range by Archery Forces! Trust me, you will still perspire~
A walk-in Fun shoot cost $12 per hour with bows and arrows provided!
It's been a really nice sport that my brother and I took up, and during Festive Days like Easter's Day~
There are themed shooting that involves moving balloons targets!
What I love about archery is that, while it may seems to be a rather relaxed activity, it actually demands a lot from the use of our upper body muscles.
What areas of the body are worked during archery?
The upper back and shoulder: To draw the bow
The upper and lower shoulder muscles: To control the draw arm
The arm muscles: To extend the bow arm
The finger muscles: To hold the bowstring
The abdominal and lower back muscles: To provide balance and stability
And the best part is (as always), hitting the bull's eye~
~~~
So, while I turn to archery to train my upper body...
I turn to Youtube videos for lower body exercises like this one over here:
When it comes to keeping fit and exercising,
I also believe in Quality vs Quantity.
No longer is it an excuse to say that you dont have the time to workout, because all you need is 10 minutes!
And trust me, these videos make working out easy to commit and effective in toning those muscles up!
I follow this workout for days when I want a quick routine for a whole body workout :)


Talking about sports, I would like to promote 2 upcoming events!


Community Games 2014
Currently ongoing from March to May 2014
The Community Games is organised by the People's Association, Community Sports Club Council and Community Sports Clubs, with support from the National Sports Associations of the sports to be featured.
And the featured sports under CG are Badminton, Basketball, Bowling, Football, Netball, Sepaktakraw and Table Tennis.
The Community Games is a multi-sports competition held across the island, bringing the Games to the heart of the community and connecting residents of different ages, races and living across estates. So far, based on the photos on the Community Sports Club's Facebook, it is heartwarming to see that The Community Games has been successful in connecting the community!
For more info, click
here
to head over to the Community Game Website!
Community Sports Festival 2014
From 16 March to 30 June
Happening at various venues across the island
The festival aims to be a fun-filled, exciting event that attracts residents to participate in a series of sports,
physical activities and other fringe activities that foster interaction and community bonding.
The highlight of the Festival is the introduction of the Community Sports Challenge, a modified game adapted from the actual sport. The challenges include Mini Pong, Archery Tag and Football.
Each challenge is divided into four categories which suit the different age groups:
Children
Senior
Parent and Child
Open categories
Challenger who sets the first record of each Sports Challenge of its categories wins the game.
Sounds fun and a good Family Day outing to participate, am I right?!

Here are the dates of Community Sports Festival
| | | | |
| --- | --- | --- | --- |
| | | | |
| | | | |
| | | | Punggol River, Sengkang Sports Recreation Centre |
| | | | |
| | | | |
| | | | |
| | | | |
| | | | |
| | | | |
| | | | |
| | | | Chong Pang Hardcourt opposite Sun Plaza |
| | | | |
| | | | |
| | | | |
| | | | |
| | | | Jurong West Sports Recreation Centre |
For more info:
Click
here
to Community Sports Club's Facebook page
and you may track their activities on their
instagram
too!